Holiday Shipping Notice
Please note, orders placed between December 23 - January 1
will NOT be processed until Tuesday, January 2.
Did you know?
A portion of nearly every purchase benefits student scholarships at the University of Akron!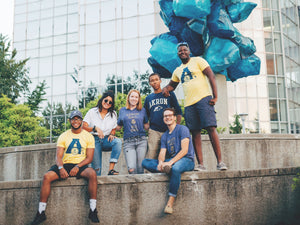 Who We Are
Our products are inspired by you our dedicated and proud alumni.  Here you can find unique UA apparel and items not available anywhere else.
Most proceeds benefit scholarships for students!
Our Most Popular Collections
---